Building Permits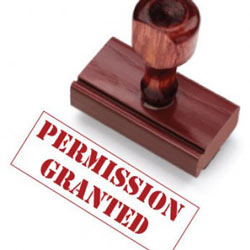 Permit Processing, Contemporary land use regulations require the processing and acquisition of a myriad of permits. These include such things as zoning variances, street vacations, encroachment removal agreements (ERA's), Certificate of Compliance's (COC's) and other discretionary permits. Land Use Developers Corp. has extensive expertise processing such permits. Along with satisfying these requirements, Land Use Developers Corp. represents its clients at public hearings and before local planning groups.
We are intimately familiar with the processing and permitting of a host of land development permits including subdivision maps, land development plans, coastal permits, variances, street vacations and dedications, encroachment processing, easement acquisitions and vacations, and inter-agency processing.
When it comes to getting a successful real estate development through City Hall, discretionary entitlements are only half the battle.  Immediately prior to and during the construction phase, multiple permits are required to legalize new improvements that were formerly just allowed "in concept" by way of the Planning approval.  This is the "permit processing" or "permit expediting" phase of work and it frequently involves as many as a dozen different departments.
Unlike Planning entitlements, Permit processing is typically "ministerial" in that they don't involve a decision maker, but rather require multiple procedures and hurdles that must be overcome before a permit can be issued.  The unfortunate reality is that multiple departments have multiple staffers involved and their own procedures and availability that the developer must contend with.
Land Use Developers has the expertise dealing with each department required in building permitting.  In the process we can often reduce the time involved in permitting by taking the most efficient path available.