We know life isn't fair. Unfortunately, zoning isn't either. The numerous zoning policies on the books often affect each of the thousands of parcels in your city differently. Then you have a General Plan that instructs a city to prepare for growth and change, but the Subdivisions code is slow to adapt to these mandates. Sometimes you need an exception to the rule in order to realize the fair use of your property and to keep you property up with the changes in your neighborhood.
Variances, Adjustments, Zoning Administrator Determinations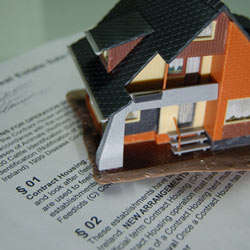 Variances, Adjustments and Zoning Administrator Determinations are three of a handful of tools used to allow you to realize the fair use of your property. Not every project warrants the muscle of a Variance. The Adjustment process can be used to make modifications in building & fence height, setback width, and the location of various accessory structures on a property. Subdivisions Administrator Determinations are used in the City of Los Angeles to resolve a handful of special cases where a discretionary action needs to be taken to allow a development project.
Our Principal Planners at Land Use Developers have processed numerous Variances, Adjustments and other similar actions on projects ranging from multi-family high-rises to commercial retail to single family properties, all with a 100% success rate.
Conditional Use Permits & Plan Approvals
Planning Departments often place special conditions on projects or uses that are deemed to have a potentially-adverse impact on a community, such as alcohol service and hotels, or for which the use itself may be sensitive to the surroundings, such as schools or child care centers. The Conditional Use Permit (CUP) is a standard planning entitlement to permit these types of uses provided certain limiting "conditions" are met. In other cases, the CUP can be applied to special types of development configurations or increases in allowable floor area.
Many CUPs often expire or are only good for the project as originally proposed. The Plan Approval is like a "mini-CUP" that can either renew or modify an existing CUP.
With more than 10 years experience with Conditional Use Permits and Plan Approvals ranging from restaurants and bars to child care centers, Land Use Developers is a trusted partner in navigating this often murky and confusing process.