Feasibility Report
Avoid the Pitfalls and Uncover Hidden Value
Many properties have complex zoning, reside in multiple jurisdictions, have a history of restrictive permits or affidavits, or are prone to the scrutiny of neighbors and elected leaders.  Much of these work to limit rather than expand your property's economic potential.  The time to discover these issues is before you decide to close on a property or begin a development project, not after when these hidden problems turn into so called "land mines" that can derail a project after you've invested significant money.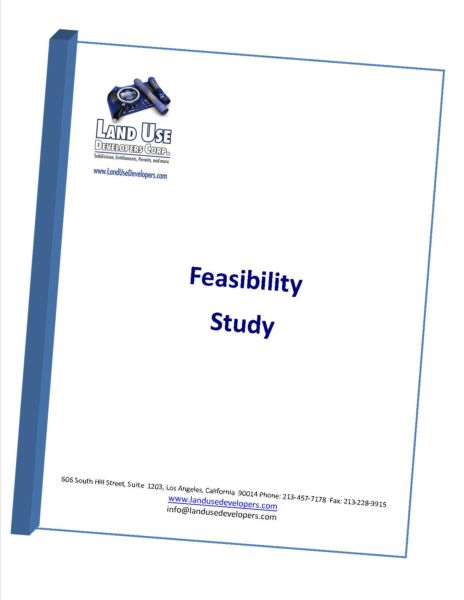 Land Use Developers offers a brief, concise Feasibility Study and Feasibility Report that reviews what you can do with your property, if a desired land use or development is feasible, and how your project concept can be adjusted to raise its likelihood of approval.  We look at several layers of your property's attributes from zoning to permits and external matters that can make or break a project such as nearby uses, political and neighborhood sentiment and past cases that may have set a precedent in your favor.
The Feasibility Report is often available from 2 weeks to 30 days, depending on the level of detail desired, and is priced to be affordable in the early stages of a development.
Please Call 213-457-7178