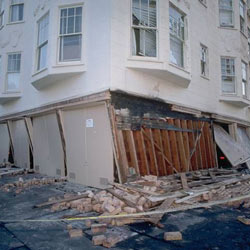 Did you get an Order to Comply?
You may receive an Order to Comply if your property has been inspected and the inspector claimed that some aspect of your property was not legal or did not receive a permit.  The Order to Comply might be issued for violations of the zoning or the building code related to the property's use, new construction, a remodel, or even traffic generated by the property.
The Order to Comply means you are required to take action but there may be more than one way out.  In cases where complying with the order would be costly or pose an undue hardship, it is worth looking at your options.
Land Use Developers evaluates your Order to Comply to see if your violation can be resolved with a discretionary action through the Planning Department.  Applying for an adjustment, variance, conditional use permit or other entitlement automatically puts the Order to Comply "on hold" until the Planning case is resolved.  Then the approval from Planning would legalize the use and remove the violation.