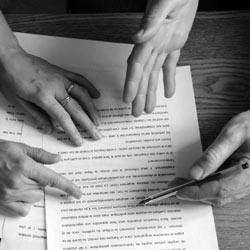 Well executed land use entitlements can make the difference between a successful project and an unprofitable project. Entitlement applications to the local City or County can increase what you are allowed to build, but they do cost money and time. In the world of real estate development, time doesn't equal money, it's often the greatest cost. For certain types of development, they are mandatory and there may be no way to develop a meaningful project on a particular property without going in front of a public hearing. Fortunately, Land Use Developers has decades of experience working on getting real estate through City Hall and can offer the following tips on getting to that approval letter:
Understand that every project is different
The City employee at the counter may have told you that you need a variance, but each property is different and may have seemingly minor details, that may change the required entitlement. Some of these details might not be obvious at first but could be momentous as to the outcome of what you are allowed to build now and what you could potentially build with a particular land use approval. Other, extraneous factors such as the presence and particulars or other similar cases in the area can factor in significantly.
\The "nuclear option" of a variance or a zone change might not even be needed. On many occasions, there may be less time consuming, less costly and less risky options available. A thorough, up-front due diligence process can tell you what is feasible and what is not advisble before you go in front of the neighborhood or the City.
Know your audience and your story when seeing support
The success of a discretionary land use entitlement can depend on the story told to the community and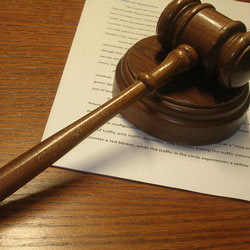 the support you gain from that story. Itemize the selling points and benefits of your project to the community and understand what is important to communities. Then you can plan the timing of your outreach, any concessions you are willing to make, and discern where your support is and the opposition may originate.
Prepare a solid application
The quality of the entitlement application makes life easier for the Planner who is responsible for processing the case through the city. Well written, cogent arguments that are rooted in good planning principles and tenants of administrative land use law not only make it easier for the Planning Department to recommend approval, it can help if you are ever appealed as the arguments (termed "findings" in legal parlance) may be scrutinized the most at that time and can help when it comes to winning a case. Call Land Use Developers on how they can help you with your application.