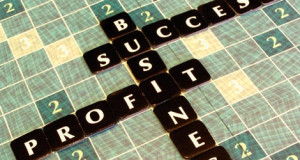 In real estate development, the term highest and best use was first coined by early 19th century economists to describe how the value of a certain real estate property was obtained. Economists figured that the only way to provide valuation for any real estate property was to establish its highest possible use as well as its best use. The two key words here are 'highest' and 'best'. These two superlatives simply mean that a certain real estate property's value cannot go any higher because it is already at its best or optimum profitability.
Simply put, highest and best use refers to the optimum utilization of a parcel of land in order to achieve maximum value. The utilization of the land should also be physically possible, legally permissible, financially feasible, and maximally productive. At Land Use Developers your real estate with these four requirements in mind.
What can Land Use Developers Do for You?
Land Use Developers asks the question "What type of use is best for my site from an economic standpoint under current zoning and/or with a minimum of new entitlements?" We go beyond the typical report of this type, analyzing the costs and benefits of various entitlement strategies as well as the political issues and what the community is likely to accept.
Land Use developers will use three basic steps to determine the maximum development potential of your real property.
PROPERTY ANALYSIS: We evaluate the location, setting and characteristics of your property as well as the political environment, neighborhood characteristics and the nature of adjacent and nearby properties.
ENTITLEMENT AND CONSRAINTS ANALYSIS: Secondly, we evaluate the land use and zoning of the property including relevant jurisdictions, both local and state. conforms with existing laws and regulations, both local and state. This process also involves evaluating land use plans and overlays including General Plan elements and Specific Plans that may apply to your particular case.
MARKET ANALYSIS: Land Use Developers uses the latest market data and cutting edge GIS software to determine likely and/or conservative market rental rates, sales rates, and other revenue projections for use in the value analysis.
VALUATION OR RESIDUAL LAND VALUE ANALYSIS: With a proforma approach, Land Use Developers will incorporate the results of the market analysis and subtract project costs for the most viable subset of project types determined from the entitlement analysis. The outcome of the proforma is a residual value of your property which serves as a common measure to compare various land uses. In effect, this number is the value of the land based on its likely productive output.
The finalists of this process will provide us with the numerical and qualitative information we need to make a recommendation of a particular project type and scale
Land Use Developers will closely work with you in the accomplishment of these requirements because we do believe that the success of your real estate project also becomes our success.